Elevator Pit Waterproofing
One of the most common calls that we get is for sealing active water leaks in elevator pits. CGI Texas' unique hydrophilic acrylic resin paired with our patented minimally invasive injection system, make elevator pits a perfect fit for us. Since we are able to seal the elevator pit from the positive pressure side without excavation, we are able to provide a superior waterproofing solution at a substantial cost discount. Small holes are drilled to find water pockets and intrusion spots, then our patented injection pistol is used to inject our solution behind the wall or slab, creating a watertight membrane on the positive pressure side.
Don't let our name fool you! CGI Texas seals elevator pits all over the country.
CGI Texas has sealed hundreds of elevator pits and our process has been refined over 15 years.
---
Process and Results
First the pit is drained and cleaned of any debris.
After the pit has been dried we will then look for any signs of obvious water intrustion.
1" holes are drilled around the perimeter where water intrusion in occurring.
Difgel HD 2.0 is injected through the pit to the positive pressure side where it gels up the intruding water forming a watertight membrane.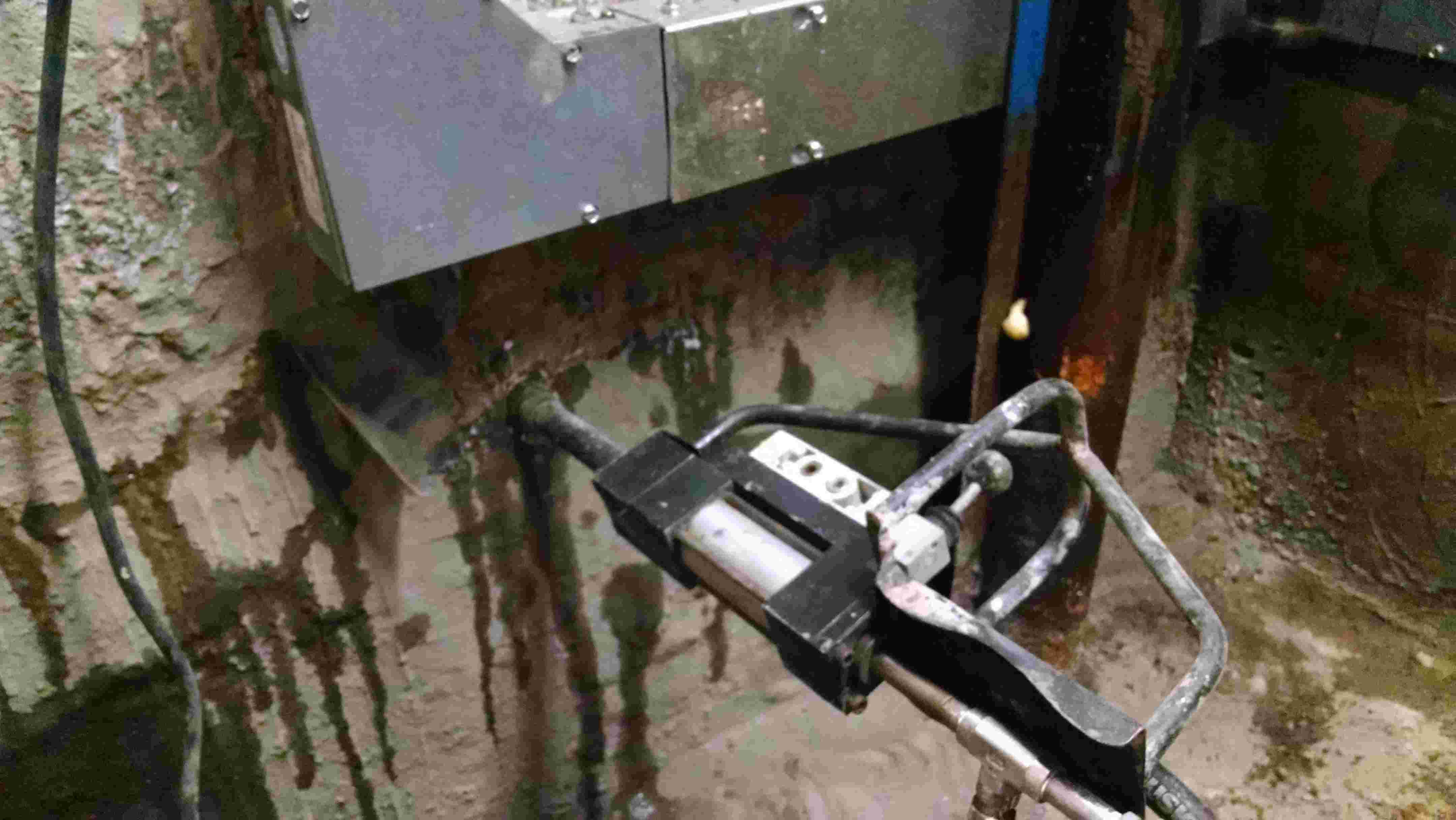 Injecting Difgel HD 2.0 into visiblecracks in the wall of a pit.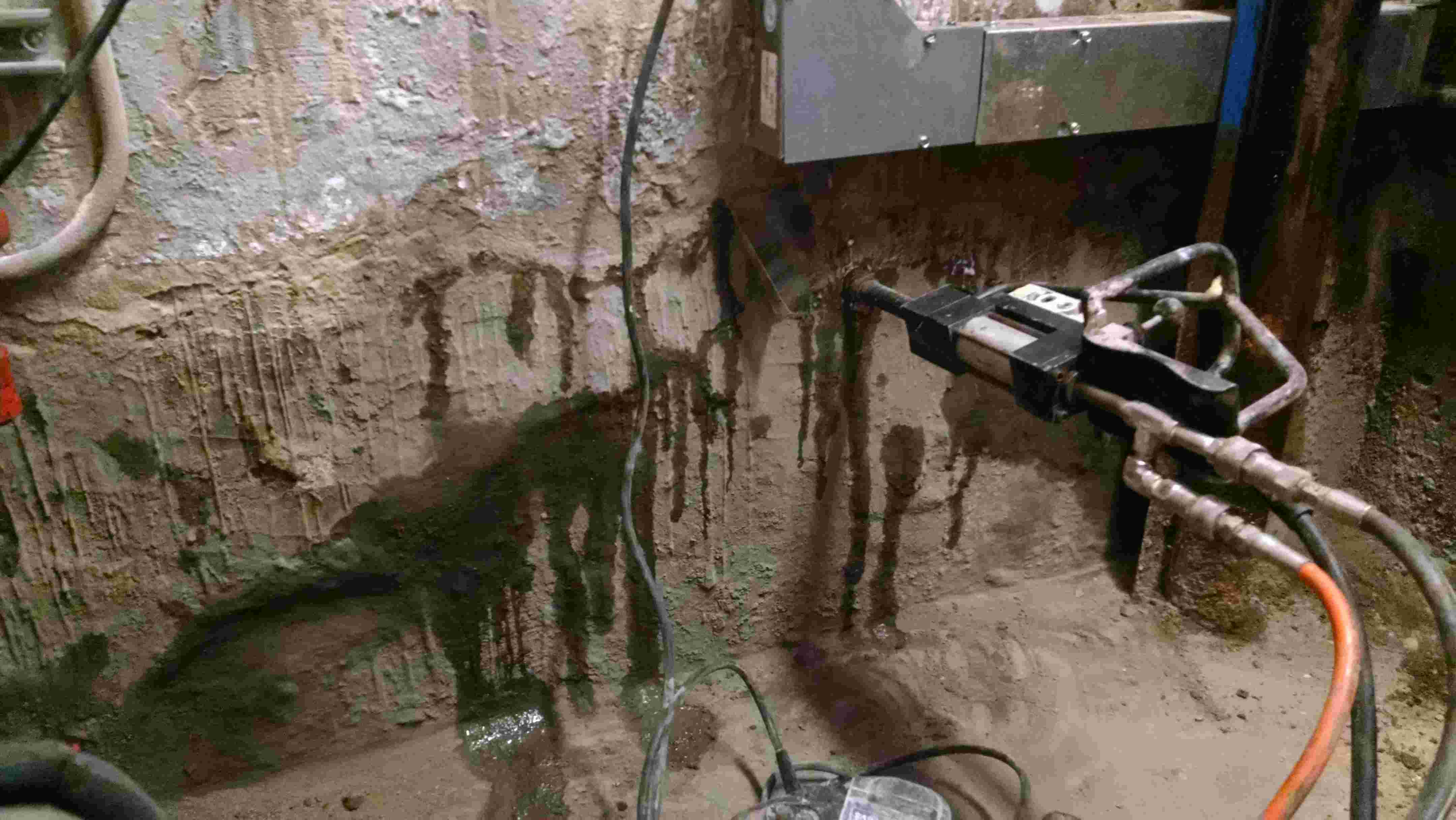 Here you can see just how far our low viscous, acrylic resin can travel, since we inject under pressure.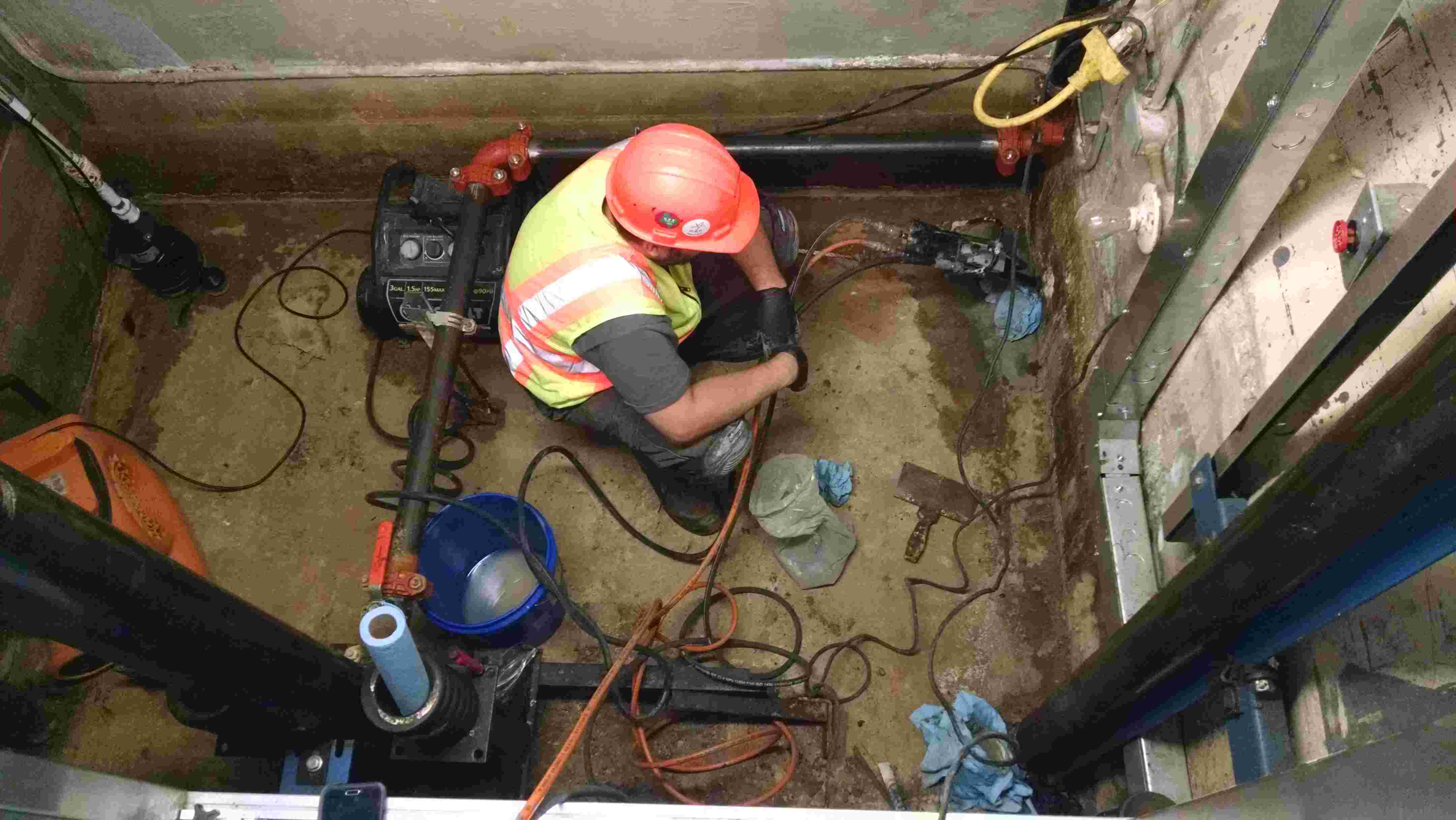 Analyzing the flow of resin during the injection process.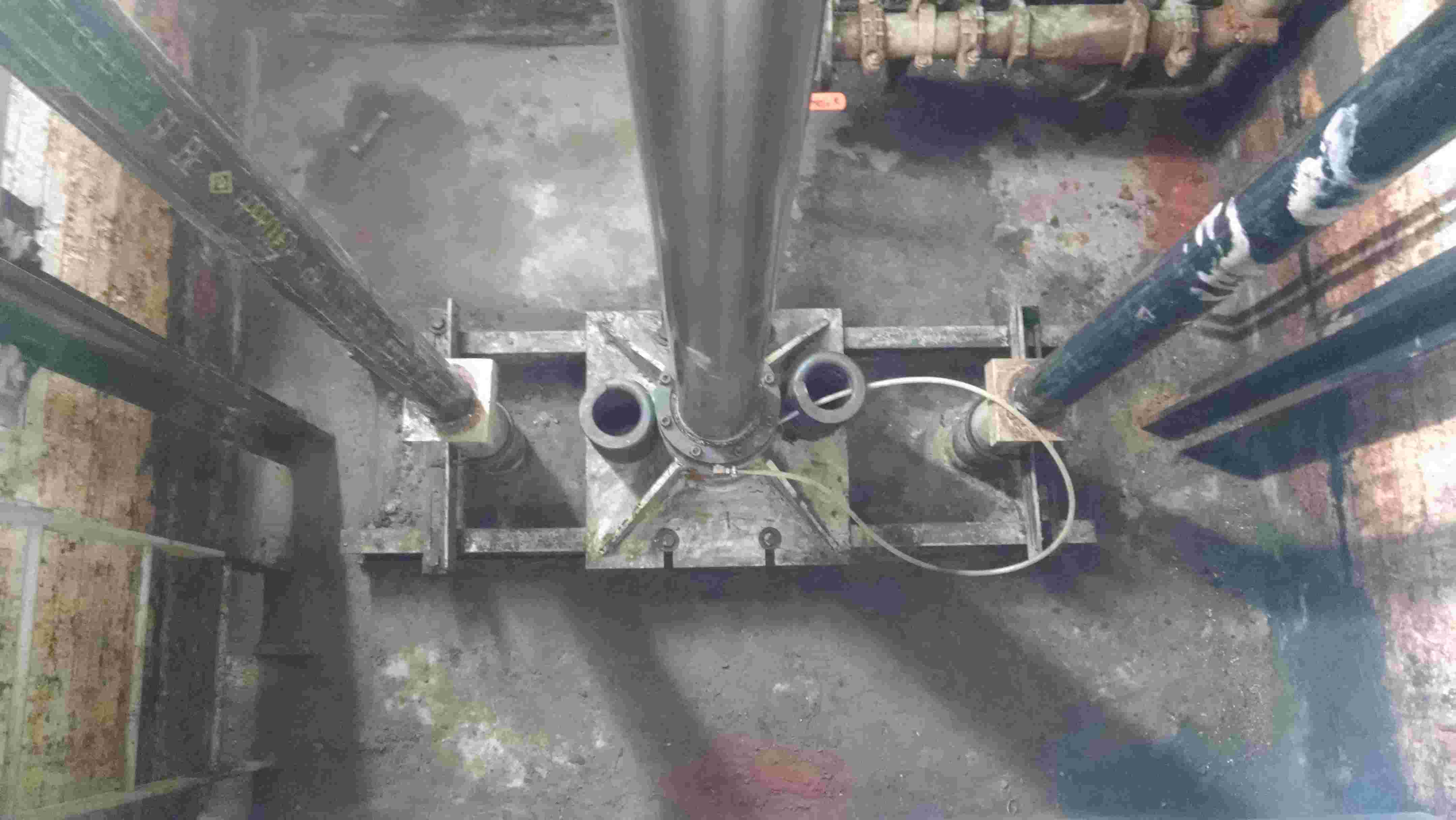 After injections and ispections, we leave the customer with a dry pit.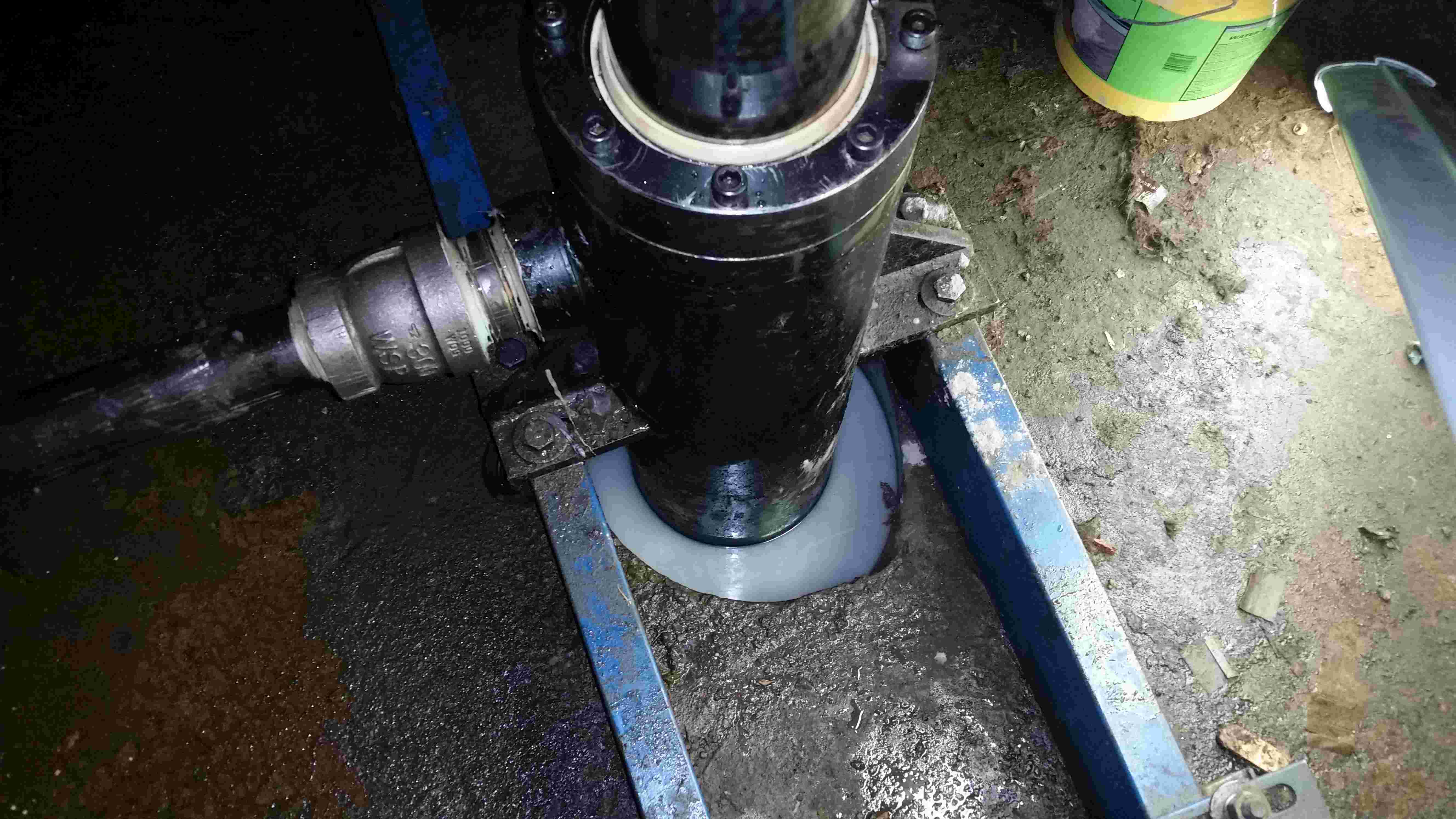 Here is a pump jack assembly sealed with Difgel HD 2.0 Acrylic Resin. Hydraulic cement
was placed over the resin for a clean fnished look and to protect the resin.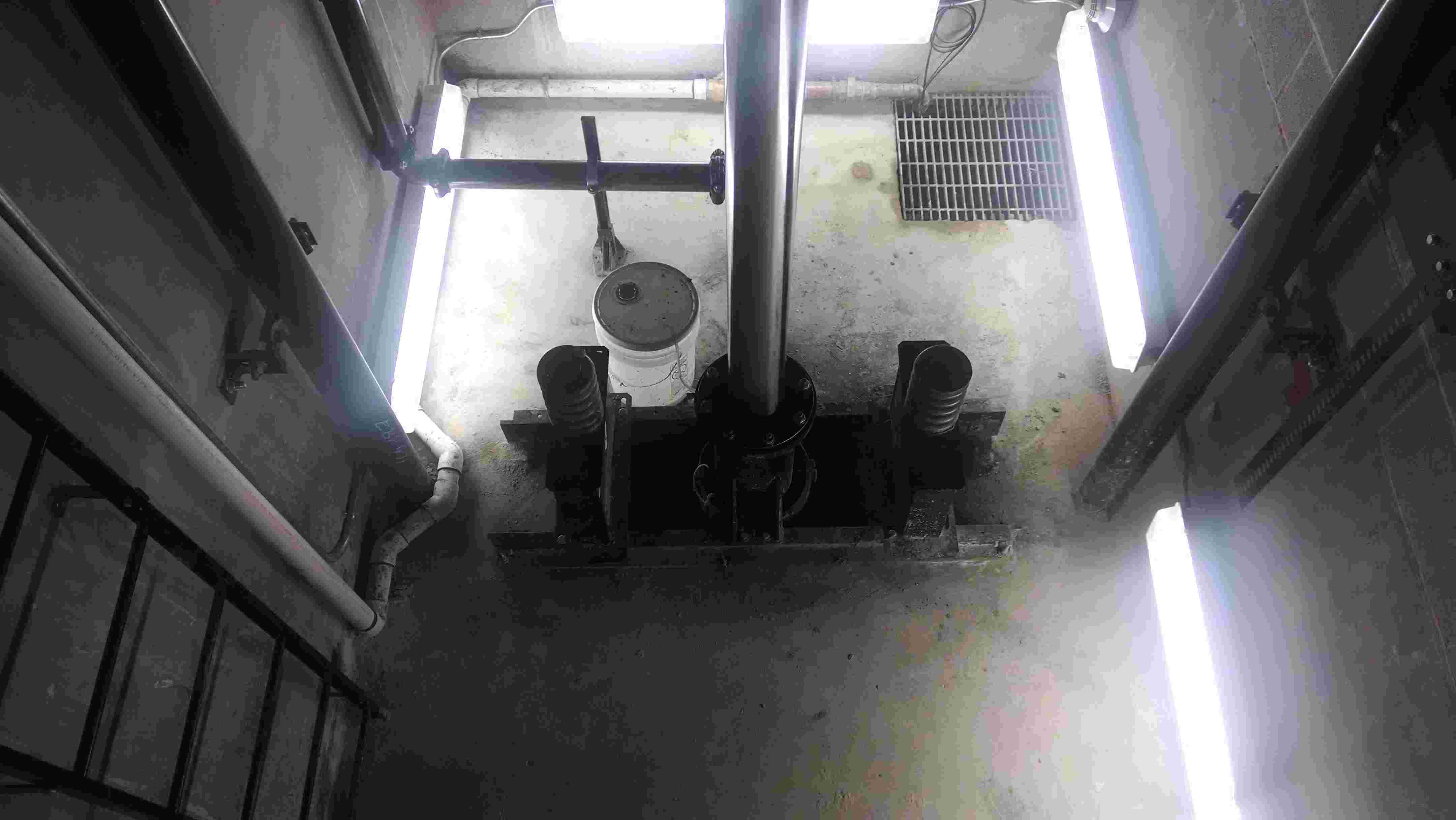 Nobody wants a stinky wet elevator pit! Call CGI Texas today 972-272-3848 for a free quote to clean and seal your pit.